Dr. Neil A. Rector, Ph.D., C.Psych., Clinical Psychologist, Clinic Director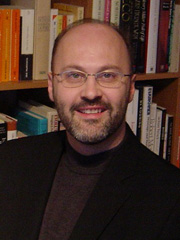 Dr. Rector completed a Ph.D. in clinical psychology at the University of York in England and the British Psychological Society's Diploma/Doctorate in Clinical Psychology (Dip.Clin.Psych.) in 1996. He was a Lecturer at the Institute of Psychiatry, University of London and Psychologist at the Maudsley Hospital for the year 1995-1996 and then returned to the Clarke Institute of Psychiatry and the University of Toronto to complete post-doctoral fellowship training in the practice and research of cognitive behavioural therapy (CBT). Subsequently, he went on to receive advanced clinical training in CBT from the Beck Institute of Cognitive Therapy and Research (USA) and certification in CBT by the Academy of Cognitive Therapy. He was staff psychologist and Director of the Anxiety Disorders Clinic at the Centre for Addiction and Mental Health (CAMH) between 1998-2008 and Director of Clinical Practicum Training at CAMH between 1999-2005. Dr. Rector is now a Senior Research Scientist at the Sunnybrook Research Institute, Director of the Mood and Anxiety Treatment and Research Program, and Director of Research for the Frederick W. Thompson Anxiety Disorders Centre at Sunnybrook Health Sciences Centre. He remains affiliated with the University of Toronto as a Full Professor in the Departments of Psychiatry and Psychological Clinical Science.
Awards and Recognition
Dr. Rector is a Founding Fellow of the Academy of Cognitive Therapy (USA), an Associate Editor of the International Journal of Cognitive Therapy, an editorial board member of Cognitive Therapy and Research, Cognitive and Behavioural Practice, and Journal of Cognitive Psychotherapy, and a Canadian Institutes of Health Research and Social Sciences and Humanities Research Council of Canada funded investigator in the study of cognitive-behavioural treatments for depression, anxiety, and OCD and Related Disorders. He has over 100 publications and 8 books published. In addition to 20 years of clinical practice, he has been actively involved in the training and supervision of CBT therapists locally, nationally, and internationally and his contributions have been recognized by awards including most recently the Scholarship and Research Award (2011) from the National Alliance on Mental Illness (NAMI-Pennyslvania) (With AT Beck, Stolar & Grant); The Harvey Brooker Award For Excellence in Clinical Teaching from the Ontario Psychological Association (2011); The Paul E. Garfinkel Award for Excellence in Fellowship Supervision, Department of Psychiatry, University of Toronto (2010); The Colin R. Woolf Award for Excellence in Teaching, Faculty of Medicine, University of Toronto (2010); and The Psychotherapy Award for Academic Excellence, Department of Psychiatry, University of Toronto (2009). Dr. Rector is CACBT-ACTCC Certified in Cognitive Behaviour Therapy and a Fellow and Certified Trainer/Consultant, Academy of Cognitive Therapy (USA).